From 5:30 pm to 9:30 pm
This summer, the museum is hosting the Gennes market. Meet about fifteen producers and craftsmen who all year round
treat you at the market in this neighbouring town of Nancray. Fill your baskets with local and seasonal products and extend the evening with a meal and a concert at
.
Concert from 7:30 pm by La Lue
La Lue, aka Ludivine Faivre, is a lover of character songs. In duet with Jean-Michel Trimaille on the guitar, she delivers her 4th album, " embrasser le chahut ".
Meals
Meal proposed by the restaurant Au fil du Temps (restaurant of the museum)
Fresh salad : vegetables in tagliatelle, melon, watermelon, smoked ham or cheese of the Haut Doubs - 11 euros

And also... on the stands of the producers and in the cafeteria of the museum: galettes of buckwheat and organic pancakes, specialities of Reunion, bread, fougasses and pastry, ice creams, choice of various drinks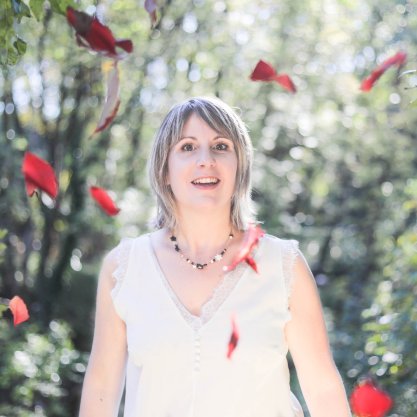 The exhibitors
Droz-Bartholet, horse meat (Valdahon)
Roland Bulloz, pork and charcuterie (Fontain)
GAEC De la Vie de fer, yogurt, faisselle, cottage cheese, cheese (Saône)
La Patisse, pastry and chocolate (Gonsans)
GAEC Du puy de la Velle, spirulina (Villers St Martin)
 Rhhum Momon / Le Réunionnais, raviolis réunionnais, samoussas, punch and rhume arrangé (Besançon)
Oil mill of Germigney, oil (Germigney)
Stéphane Commeaux, open field vegetables (Binges 71)
La chèvrerie de Aude, goat cheese (Dammartin-les-Templiers)
Laurence Gruber, strawberries, raspberries, cherries (Alsace)
Beer from Doubs, beers (Nancray)
Aïssey ice cream, ice cream from the farm (Aïssey)
Rucher des 3 ours, honey and products of the beehive, sweet pancakes and savory cakes (Montrond-le-Château)
Berengère Vallat, organic bread, focaccia and brioches baked in the museum's wood-fired oven (Pontarlier)
Epenouse harvests, saffron, saffron products, honey (Epenouse)
David Mouchard, poultry (Belleherbe)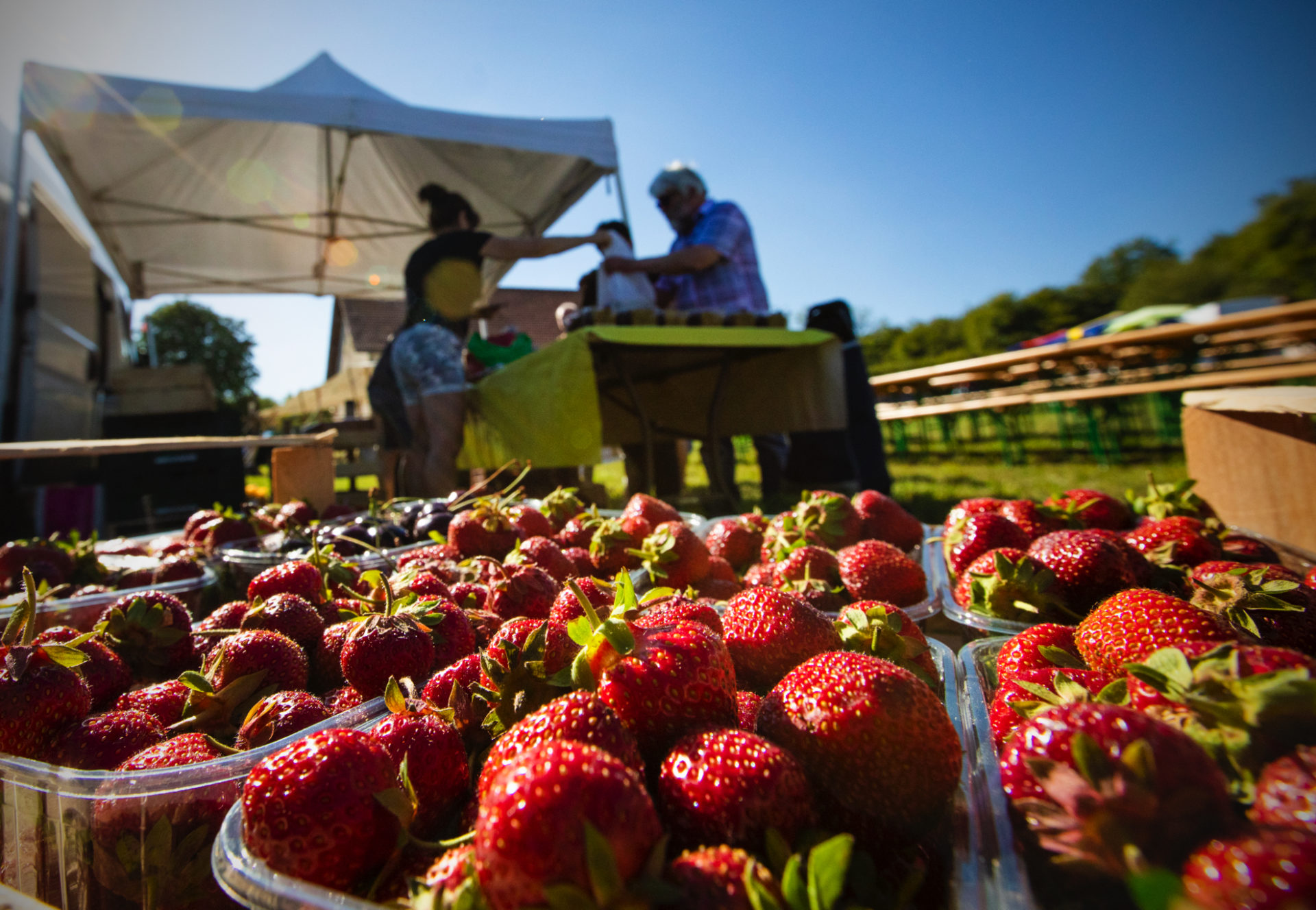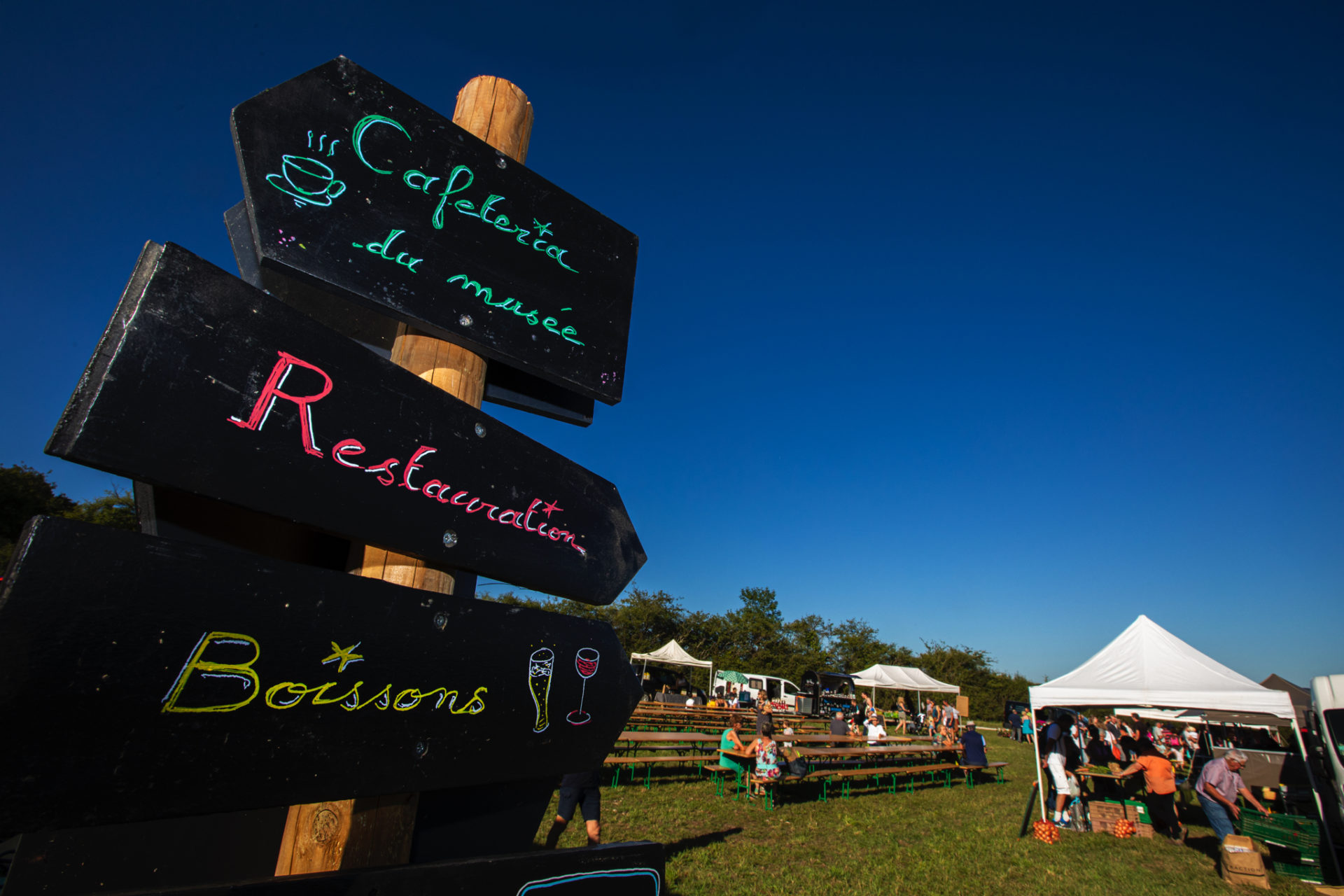 Free admission from 5:30 pm