During the spring vacations, the museum team is pulling out all the stops to offer you a host of high-quality events to reconnect you with those precious moments of exchange. You're sure to satisfy your curiosity and thirst for learning thanks to our many workshops and activities focusing on skills, nature, cooking and animals.

See the daily program.
Download the spring vacation brochure.
---
WEEKEND SAVOIR-FAIRE
April 8, 9 & 10

See, understand and learn! Do you know what a building site is?
To find out, there's no better way than to come and experiment with new and old practices with the museum's animators. They'll introduce you to a wide range of artistic, domestic and construction-related techniques: from engraving to rope-making to the production of "homemade" soap, come and discover these gestures with your family.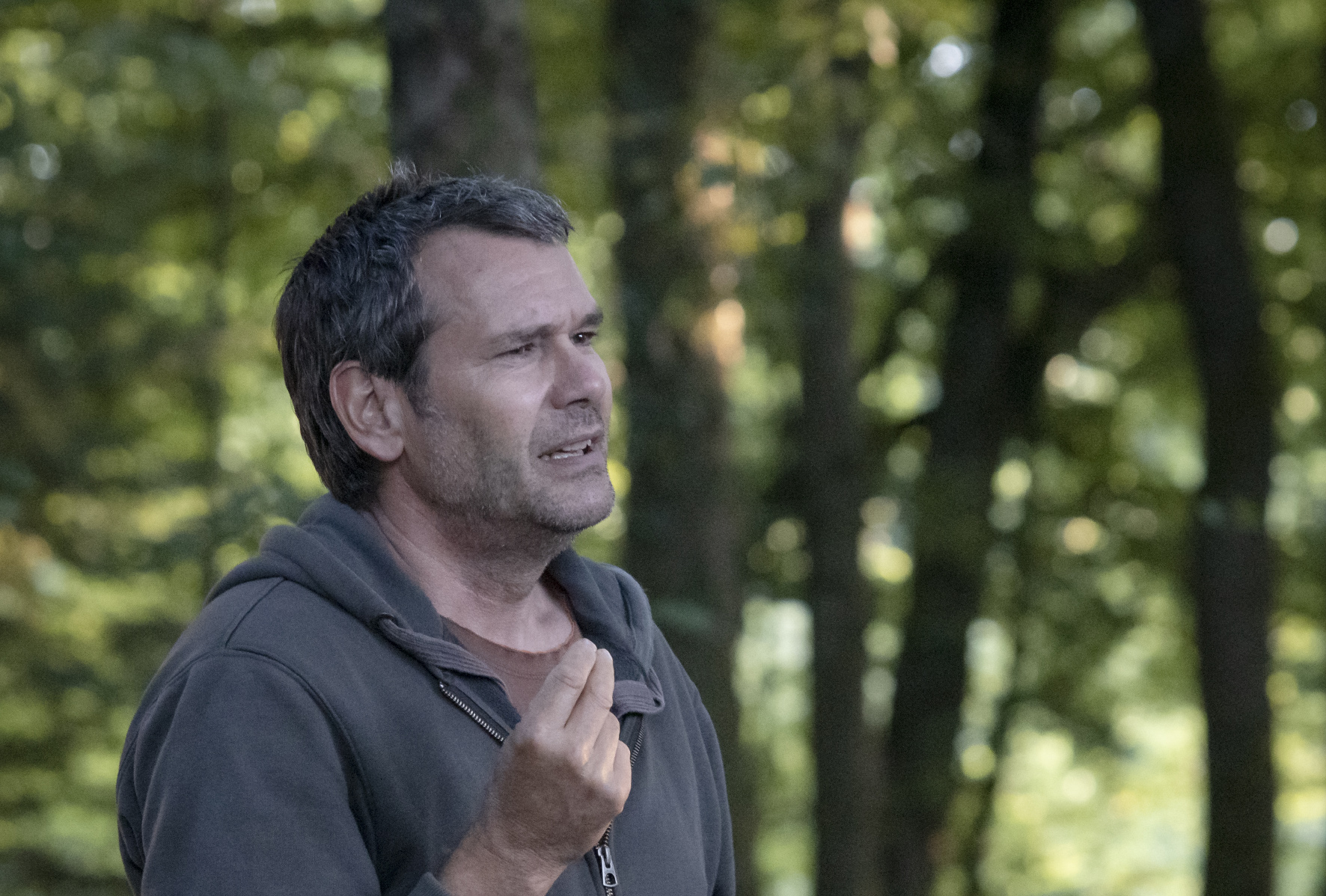 Gaétan Gouget, a serious storyteller who laughs at everything, will guide you for three days in the footsteps of the trades of yesteryear. From blacksmiths to stonecutters and men of the earth, you'll be immersed in the trades of another era... Great discoveries in store!

Open-air show - Sunday April 9 - 2:30 pm - 3:30 pm - 4:30 pm
Duration: 30 min - For all ages 4 and up.
---
WEEKEND GOURMAND
15 & 16 April

Let Mapie Caburet tell you a few tasty stories as you stroll along, smell the bread as it comes out of the bakery or discover the secret of gaudes...
Why not make your own mustard? So many ways to whet your appetite!
Mapie is a storyteller and image cruncher... who will take you into her poetic and sparkling universe... with stories about vegetables, gardens and other good things... stories for everyone from 4 years old that smell of spring!

Open air show - Sunday, April 16 - 2:30 pm - 3:30 pm - 4:30 pm
Duration: 30 minutes - All audiences from 4 years old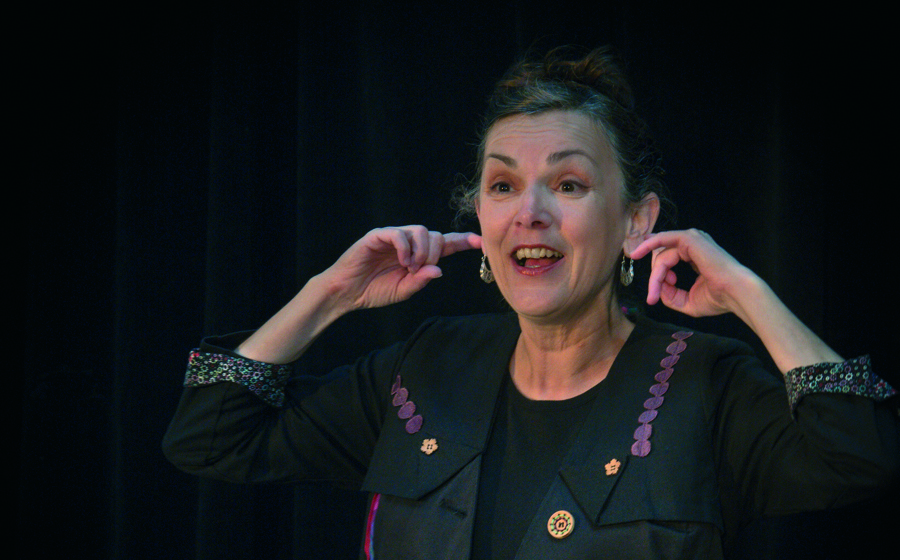 ---
BIODIVERSITY WEEKEND
April 22 & 23
Spring has been here for almost a month now, and it's time to take a closer look at what nature has in store for us. In the garden, in the woods, in the pond, nature is preparing its actors for the stage. Let us guide you through a series of activities designed to help you understand the living world and the need to protect it.
The Str[u]del company(Les abeilles, quelles merveilles !) and the Ecoutilles company(Oizo) will accompany you throughout the weekend.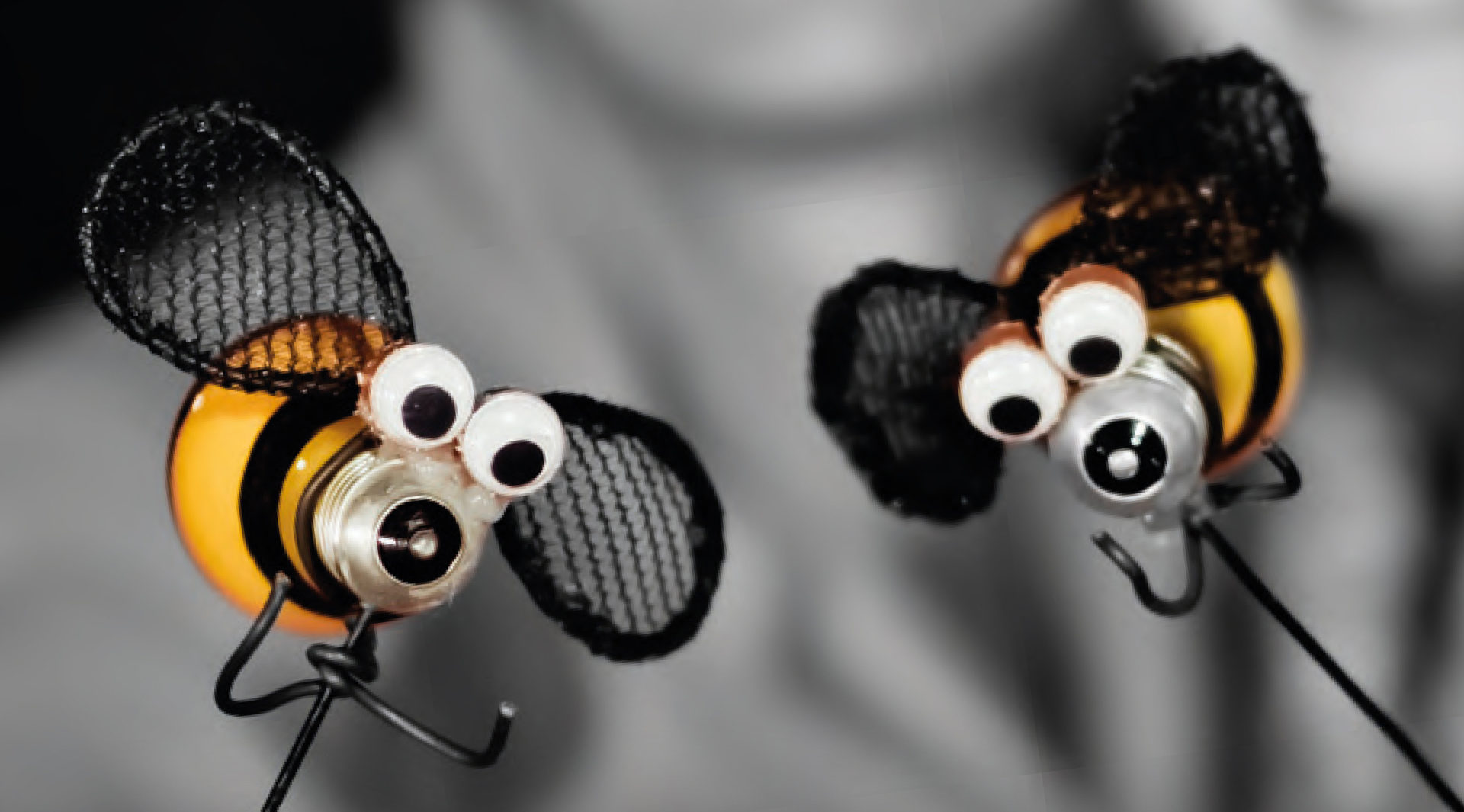 BEES, WHAT WONDERS!
La Compagnie Str[u]del

A young bee hunter meets a little old man who lives and talks with bees. "You're completely zin zin!!!" says the little girl, astonished at their first meeting... And yet, as time goes by, she too ends up befriending Papi, as well as Rachida, Tonio and many other bees... As she observes them, the little girl marvels at the fascinating world of bees.

Open-air show - Sunday April 23 - 3pm
Duration: 45 minutes - All ages 4 and up
OIZO - Cie Ecoutilles

In a landscape of seemingly inanimate objects, two strange cosmonauts set down their suitcases for the first time. Curious to understand where they've landed, they use sound and touch to learn about the mysterious objects that litter the
ground. This planet gives them a glimpse of the microscopic life it harbors.
OIZO is a playground for cultivating our attention to the hidden things that live alongside us, like a sensory refuge conducive to reverie and gentleness.

Show in the dark - Sunday, April 23
Running time: 50 minutes - All ages 4 and up
Limited audience

Show co-organized as part of Nos graines, Nos futurs, a traveling festival on agri'culture with the association des artistes à la campagne.